Workshop: Communication Boot Camp for Developers
Addressing conflict is one of the most difficult hurdles to overcome within the workplace. You may think, "How can I resolve this without coming off as the bad guy?" "What if the conflict is with someone at a higher level with me?" "What if the repercussions land on me?" Do you ever feel intimidated talking to that coworker? Wonder what to say at the office social? You will learn communication skills to address each of these common issues and more during this tutorial. You will have the opportunity to practice your new skills with a new friend in an encouraging environment-and you can take these skills into your personal relationships as well.
---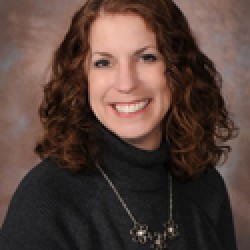 Debbie Marks
Debbie used to be a mechanical engineer and currently works as a Licensed Marriage and Family Therapist while secretly pursuing her web development degree. In her private practice she sees people with depression and anxiety and relationship issues. She has a retirement plan to travel around the country in her motor home with her husband and do freelance web development. She attends Madison College and Madison PHP Meetup meetings. She enjoys walking and reading in her spare time.